BOOK APPOINTMENT
---
Please fill out all of the fields correctly. Your records will be saved in our database securely.
PEDIATRIC
NEUROSURGERY TREATMENT
---
Radiant Children's Hospital is a world-renowned child specialized hospital that offers treatment approaches combined with state-of-the-art diagnostics, providing the best medical outcomes for children's medical conditions.
Your child's cognitive functioning, physical functioning, or both, can be affected by neurological issues. We are proud to lead the advancement of medical technology offering new hope to children with debilitating and fatal neurologic diseases.
To reduce recovery time and improve your child's quality of life after treatment, we work at the forefront of minimally invasive treatments, using innovative techniques such as neuroendoscopy—an advanced procedure that allows our surgeons to look into the skull, brain and spine through a small incision and with minimal trauma.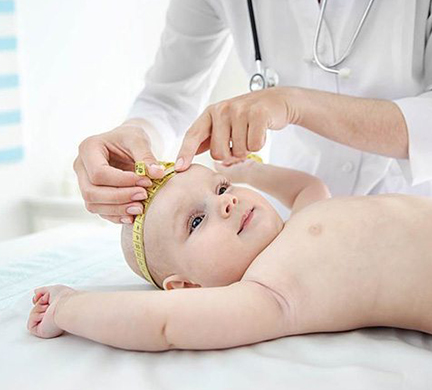 Most Advanced Treatment Options For Neurological Conditions In India
Working in one of the most advanced surgical facilities in the country with the latest technology empowers our multidisciplinary team to do their very best work for your child.
Our neuroscience team consists of board-certified pediatric neurosurgeons, surgeons, neurologists, neuro-oncologists, neuroradiologists, neurodiagnostic technologists, specialty nurses, certified physician assistants, rehabilitation specialists, child life specialists, pediatricians & nurses. This multidisciplinary team specializes in performing advanced procedures and innovative techniques that merge leading-edge technology :
State of the art 3-Tesla magnetic resonance imaging (MRI) scanner
Full-Body CT scanner to take high resolution images of the brain