BOOK APPOINTMENT
---
Please fill out all of the fields correctly. Your records will be saved in our database securely.
PEDIATRIC
NEUROLOGY TREATMENT
---
At Radiant Children's Hospital for neurological care, your child will be seen by our multidisciplinary team of pediatric neurologists, physical medicine and rehabilitation specialists, neurodiagnostic technologists, specialty nurses with other pediatric specialists with expertise in all types of childhood conditions and injuries that affect the brain, spine and nervous system.
Neurological problems are not exclusive to adults. Children and even infants can be afflicted with defects and disorders affecting the brain and CNS. Some of these are degenerative in nature and there are no remedies. However, in some cases, surgical intervention can resolve Pediatric Neurology related problems. Sometimes, neurological conditions may develop in kid post accidents and injuries and these may also require urgent surgical treatments.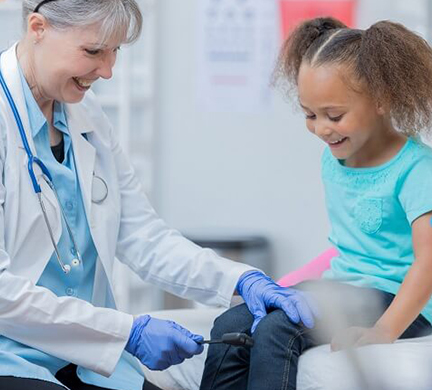 Major Neurological Conditions Covered By Pediatric Neurology
Under Pediatric Neurology a number of CNS and brain-related health conditions are covered. These are:
Seizure disorders
Epilepsy
Cerebral palsy
Muscular dystrophy
Hyperactivity disorder
Autism
Intellectual disability
Traumatic brain injury
Neurodegenerative and neuro-metabolic disorders
Tumours of the central nervous system Delayed speech
Peripheral nerve diseases
Complex neurodevelopmental disorders